Shri Kirit Joshi Library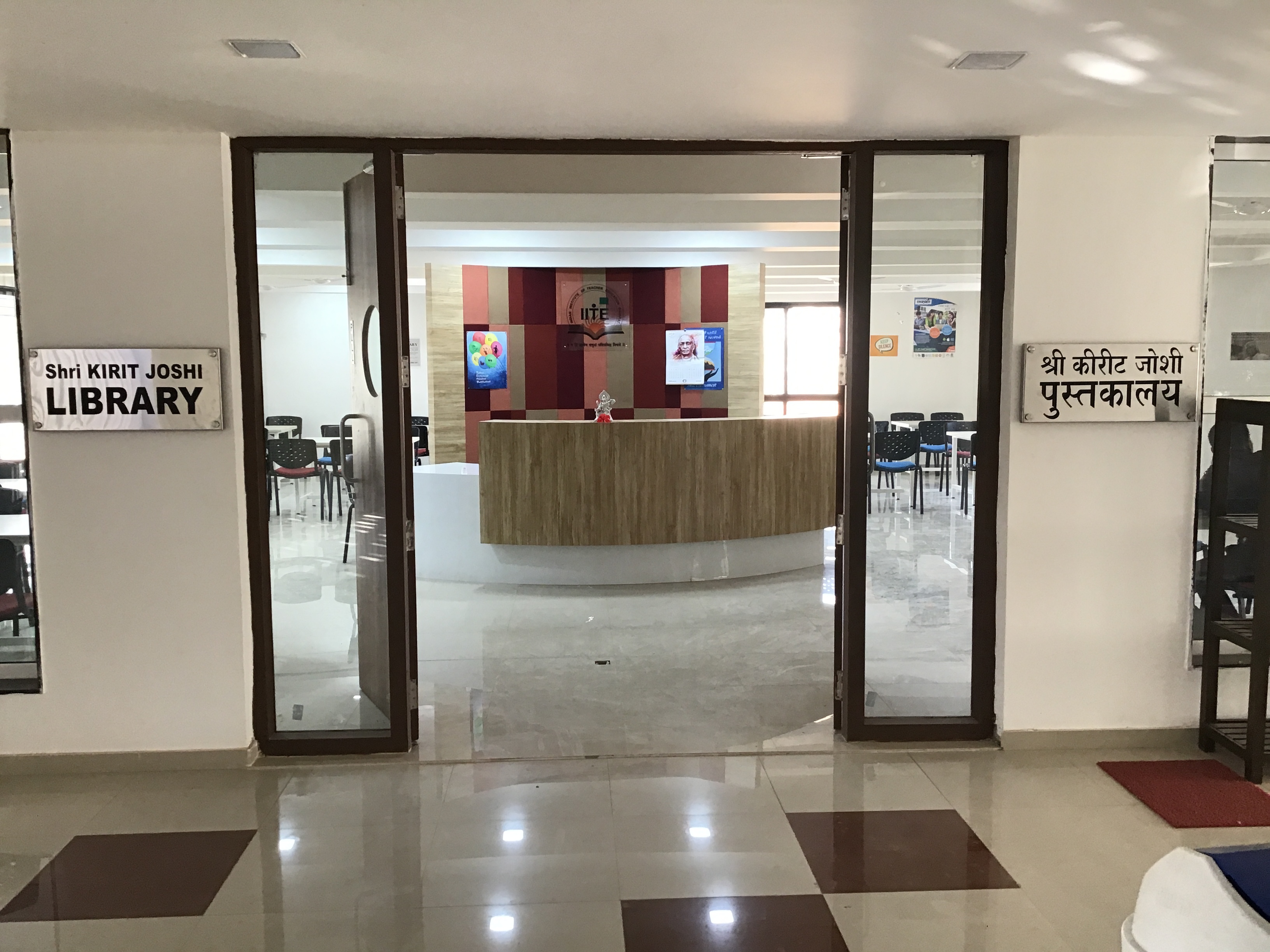 Shree Kireet Joshi Library, the Central Library of IITE, is named in honor of renowned educationalist and philosopher late Shree Kireet Joshi. Emergence of Indian Institute of Teacher Education is brain child of Shree Kireet Joshi. This library has been developed to support the main objective of the institute to become a world class institution to nurture teacher of tomorrow. The library has the collection of books on Education, Computer Science, Chemistry, Physics, Mathematics, and Humanities & Social Sciences. The collection includes reference books, Journals, periodicals, encyclopedias, Dictionaries, text books, CDs etc. Students are constantly in a need of best collection of books and research journals in electronic as well as printed formats, for the purpose, accessibility subscribed with INFLIBNET to e-resources; for E-journals, with various reputed online scientific databases which can be accessed for the further study and projects.
IITE Library is the pivotal information and knowledge hub that offers wide-ranging user services including access to books, journals, theses and dissertations, reports, surveys encompassing varied subjects and disciplines of human endeavour.
The library has been well – equipped with comfortable furniture and amenities like. The books which has been classified and displayed clearly with well lit. The library has been provided with Internet and photocopying facilities throughout the working hours both to the students and the faculty equipped with computers, educational CD's & e-books which may be used by students & teachers.
Library Timing:
| | |
| --- | --- |
| Monday to Saturday (Normal Days) | 8:00 AM to 6:00 PM |
| Monday to Saturday (COVID Days) | 8:00 AM to 6:00 PM |
| Sunday (Normal Days) | 10:00 AM to 5:00 PM |
| Sunday (COVID Days) | Close |
| Gazetted Holidays | Close |